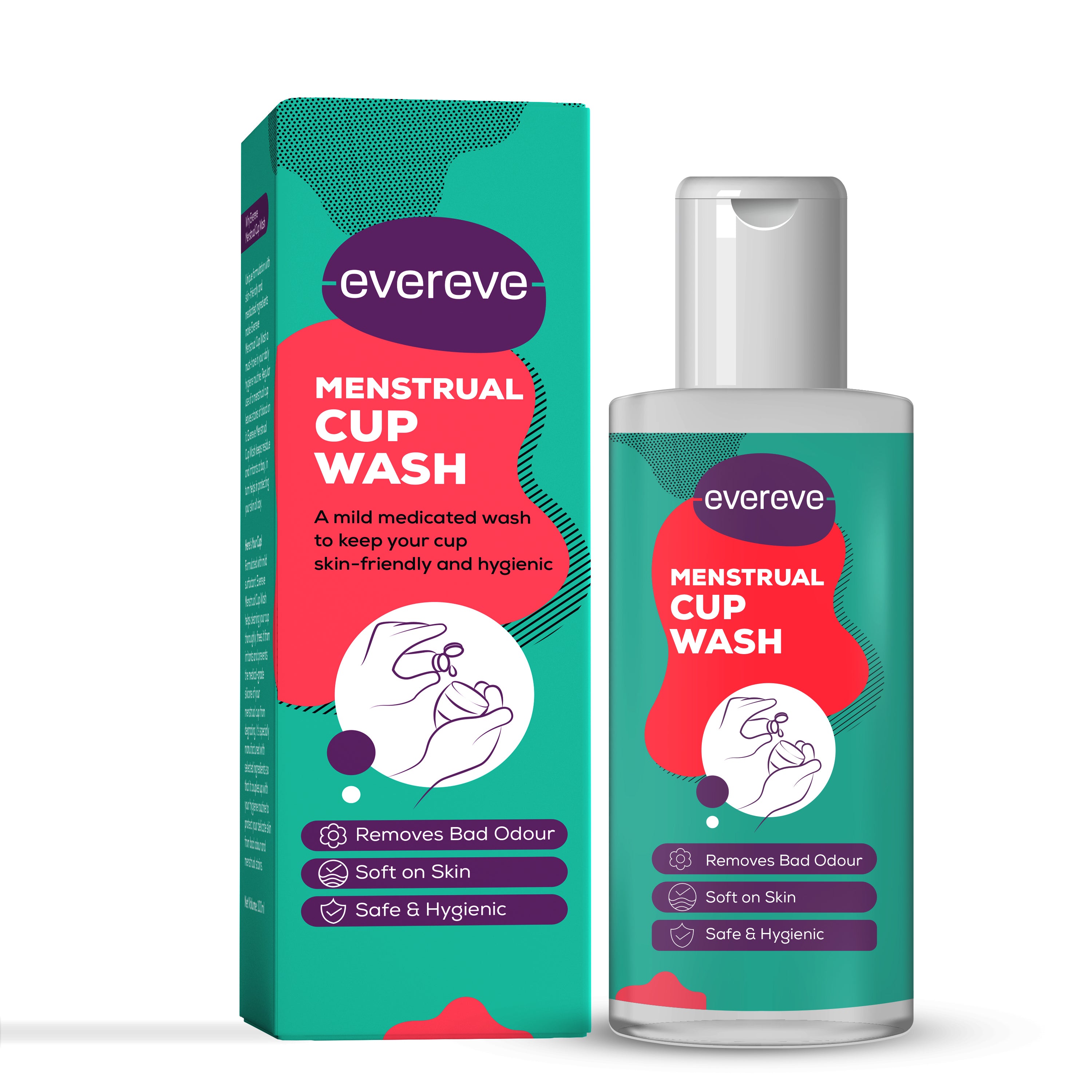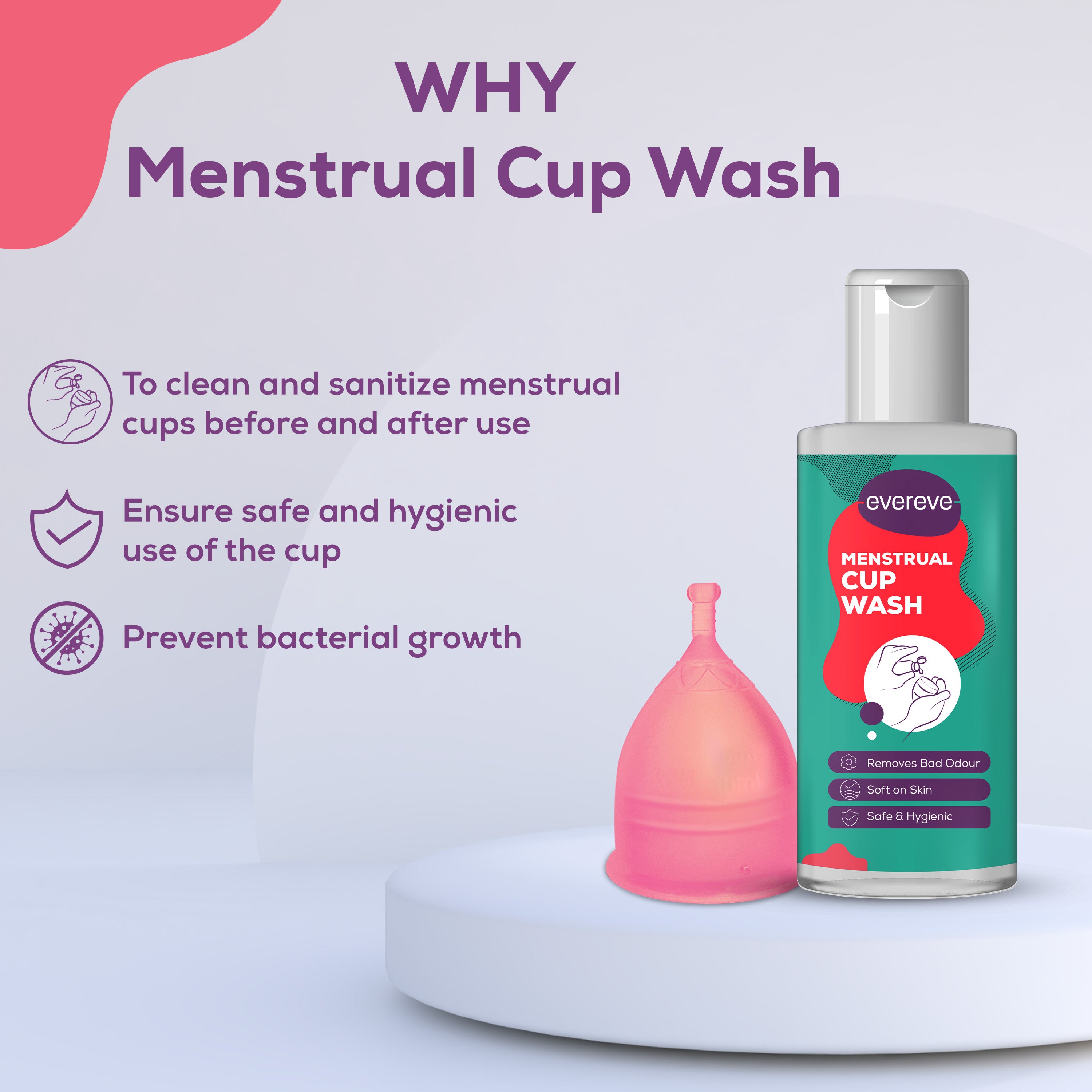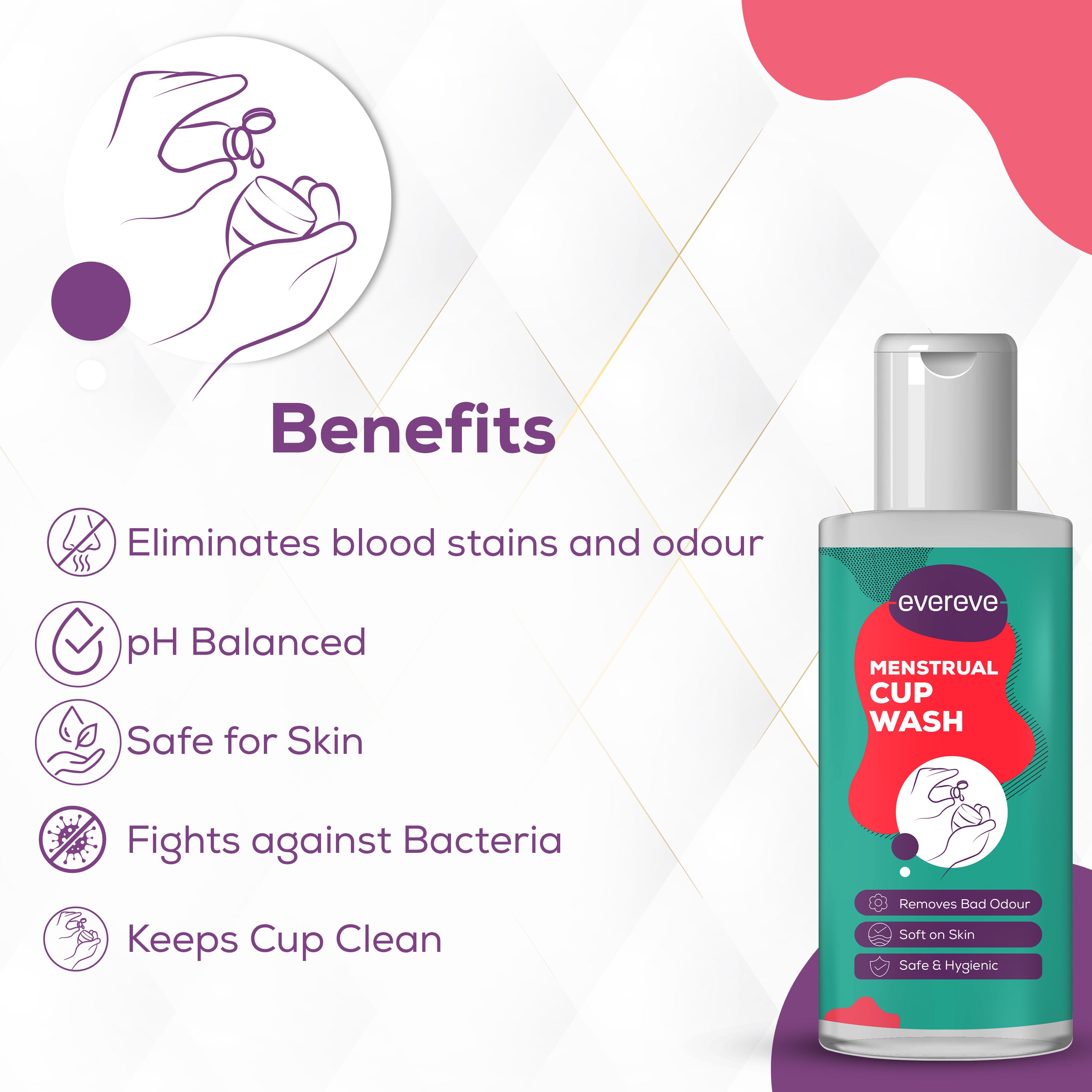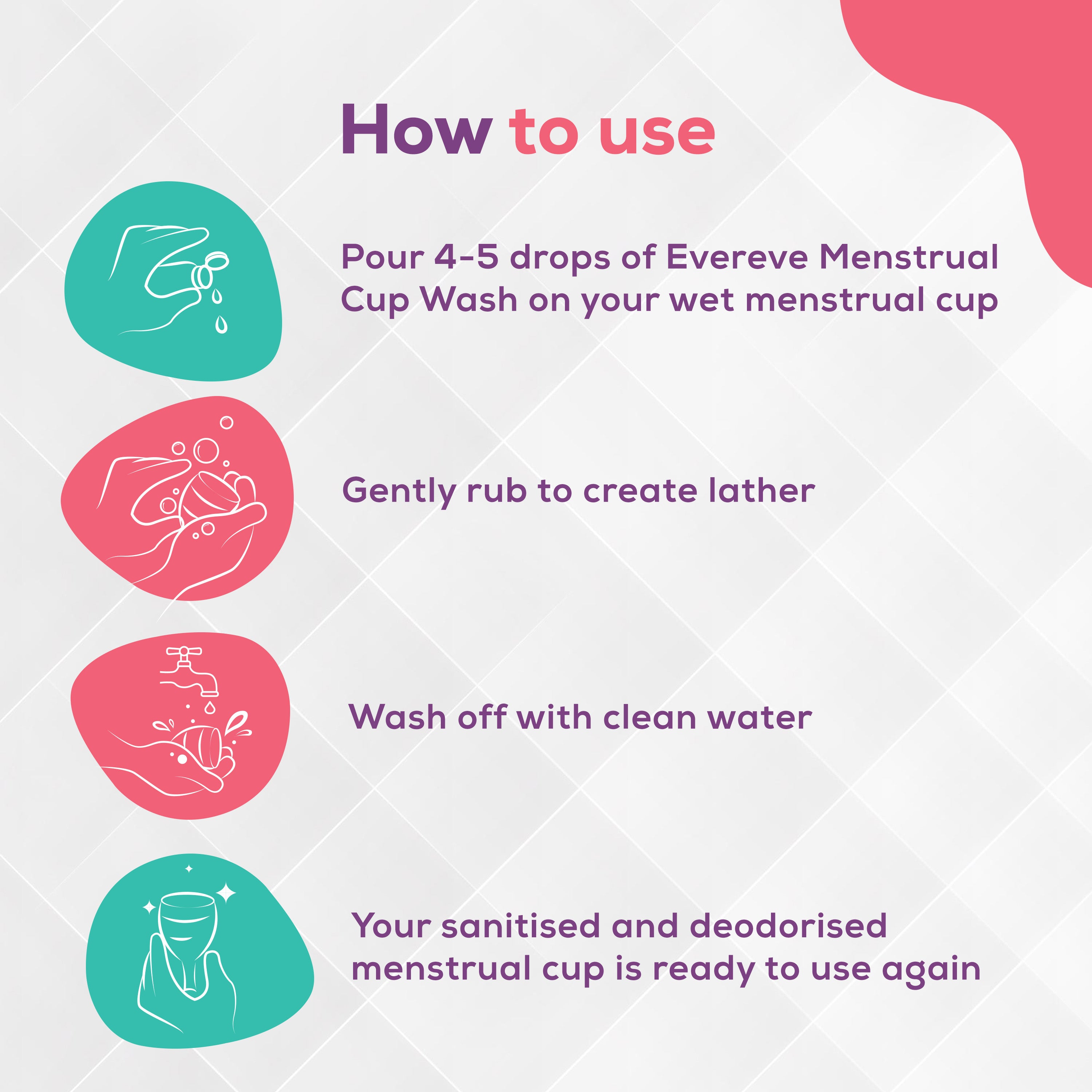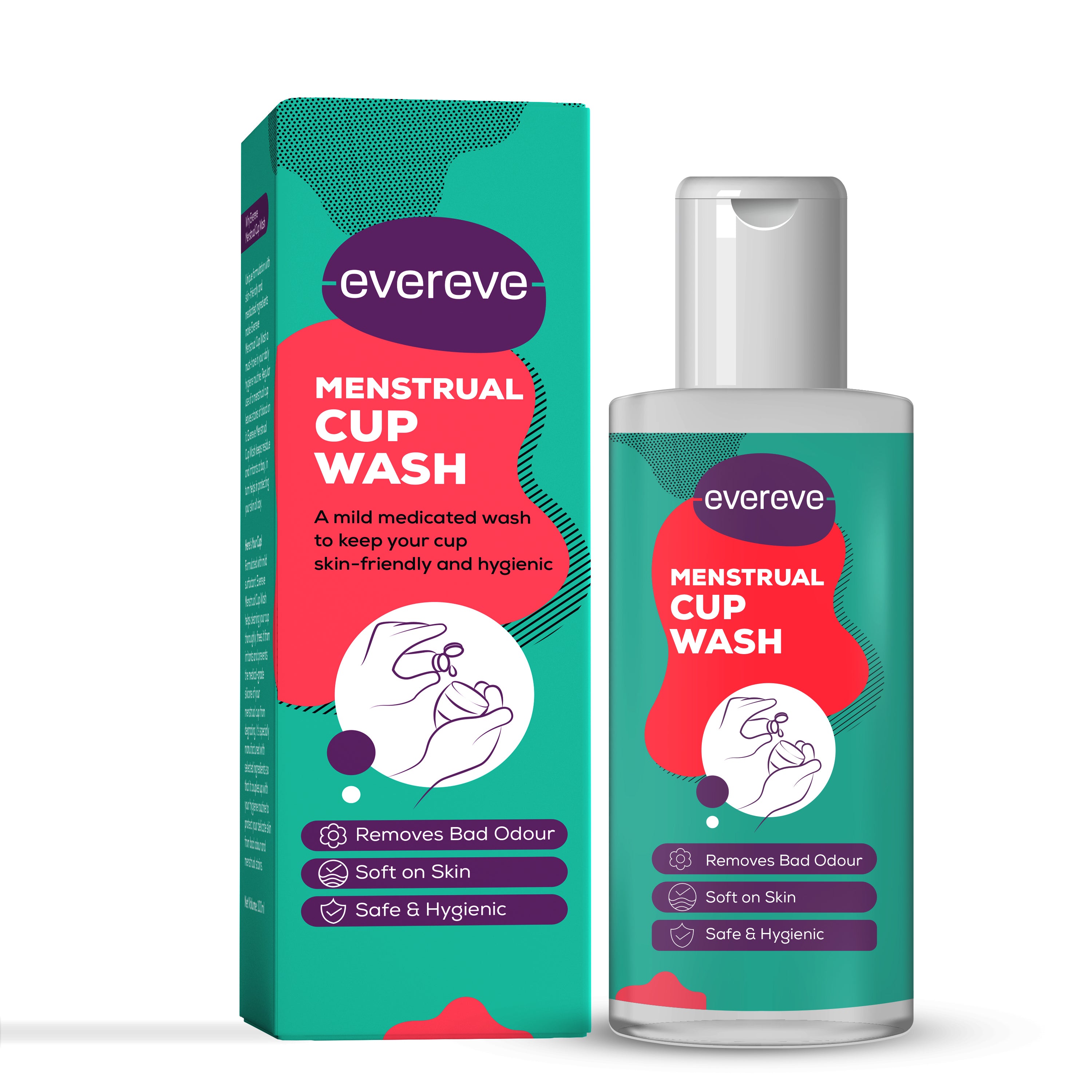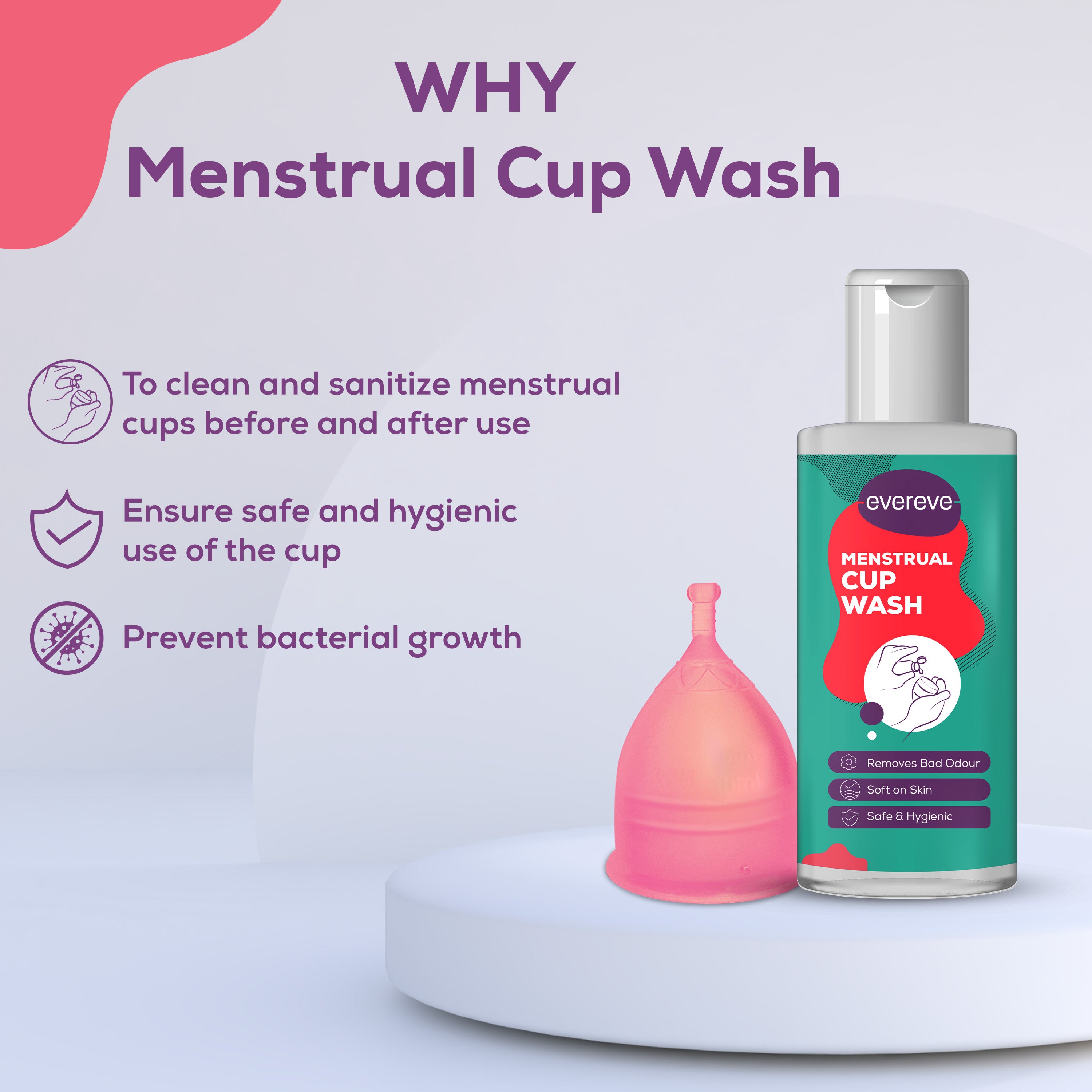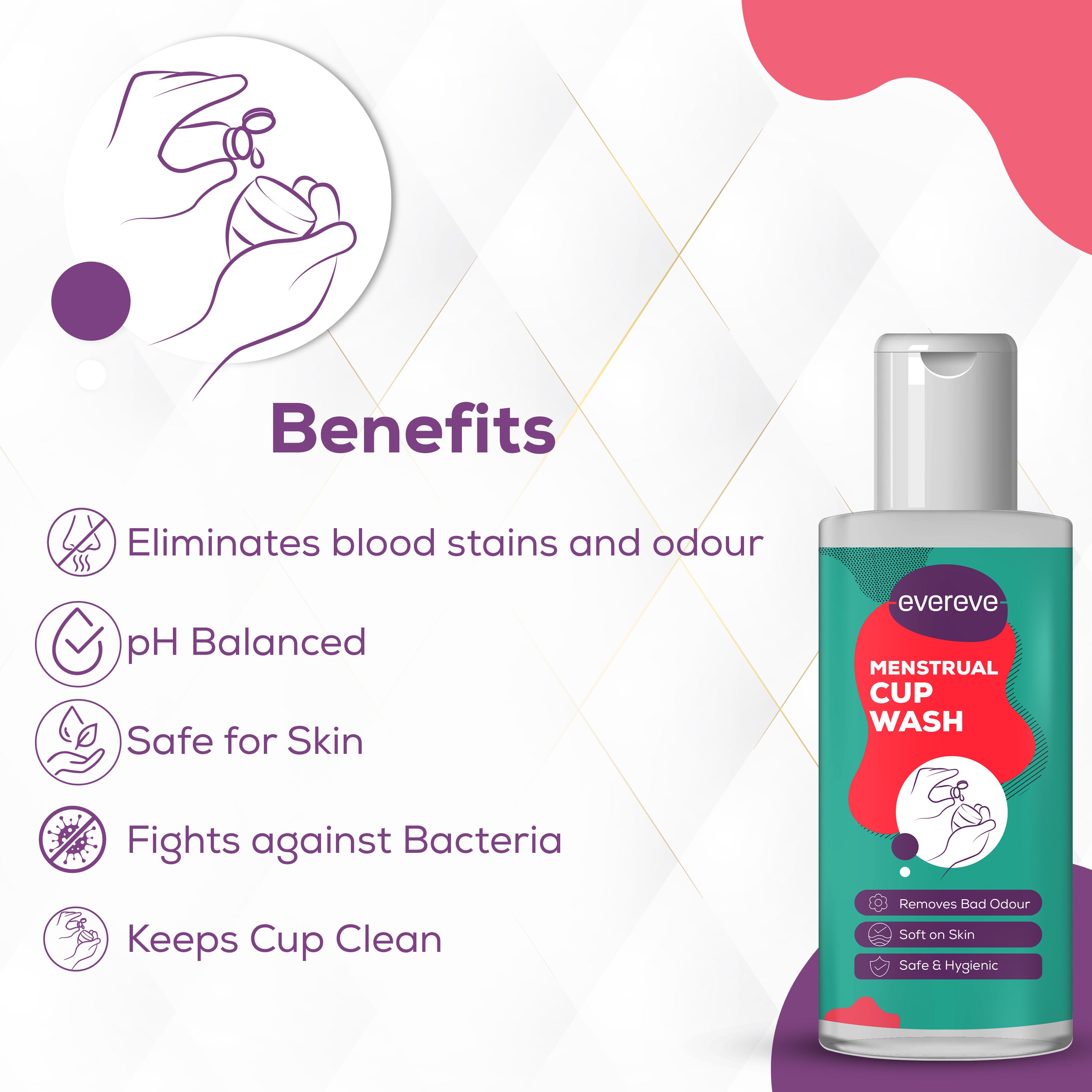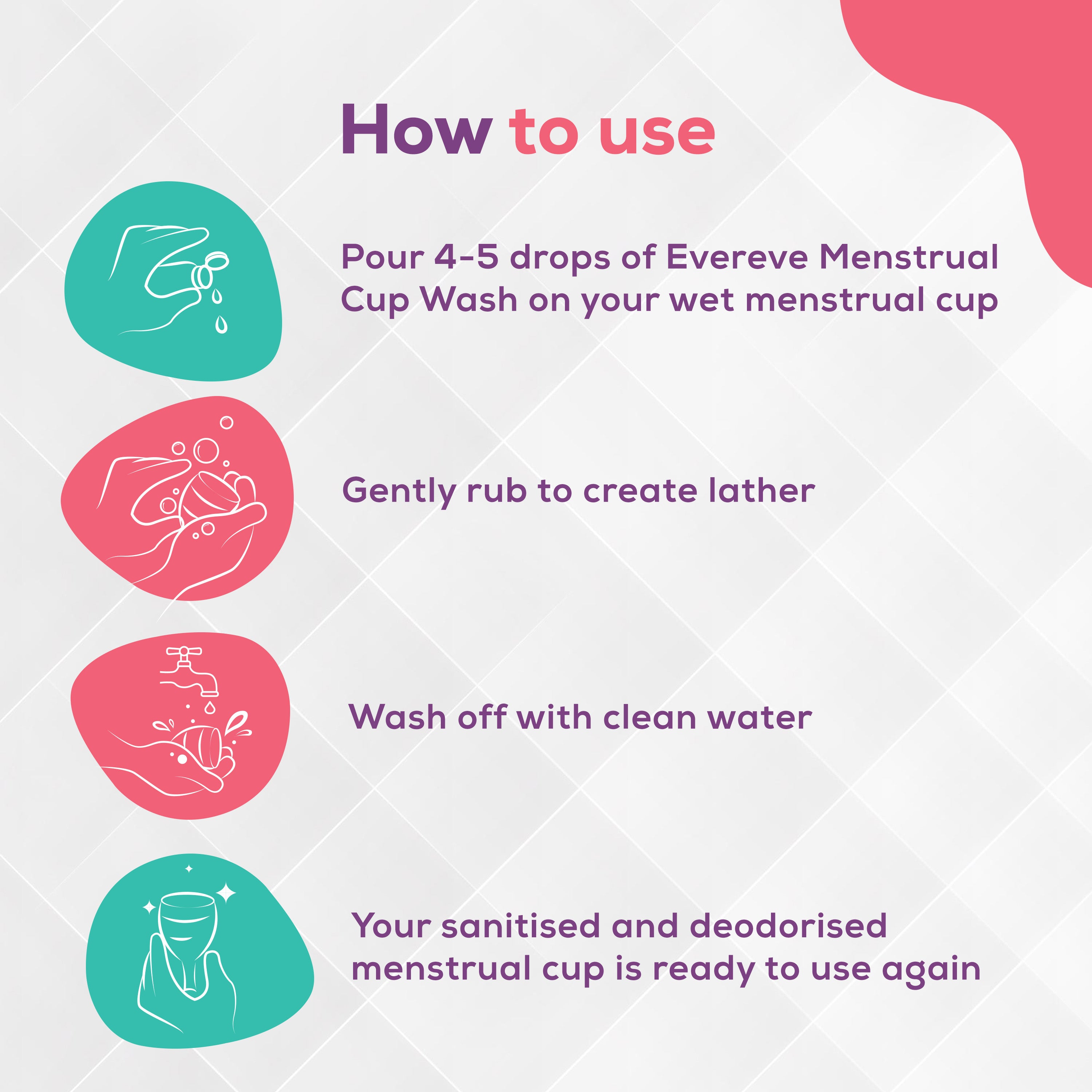 Regular price

Rs. 249.00

Sale price

Rs. 109.00

56% off

Unit price

per

Sale

Sold out

SKU#:19215

In stock

Evereve Menstrual Cup Wash with Aloe Vera 100 ml
Share
Description
MUST-HAVE FOR YOUR HYGIENE ROUTINE: Mild medicated wash to thoroughly clean the menstrual cup for the protection of your skin and preservation of the cup's material
REMOVES BAD ODOUR AND RESIDUE: Special formula that removes bad odour and blood residue from your menstrual cup leaving it perfectly clean
SAFE FOR SKIN: Unique and skin-friendly formula. Aloe Vera leaf extract with its anti-bacterial and anti-fungal properties protect your delicate skin. Ensures maintenance of a neutral pH balance of menstrual cup for reducing the risks of infection and skin irritation. Soft on the skin, safe & hygienic
SAFE FOR YOUR MENSTRUAL CUP: Mild chemical agent that cleans your menstrual cup thoroughly, yet prevents the medical grade silicon of your menstrual cup from degrading
HOW TO USE: Pour 4-5 drops of Evereve Menstrual Cup Wash on wet menstrual cup. Gently rub to create lather. Wash off with clean water. Your sanitized and deodorized menstrual cup is ready for use!
View full details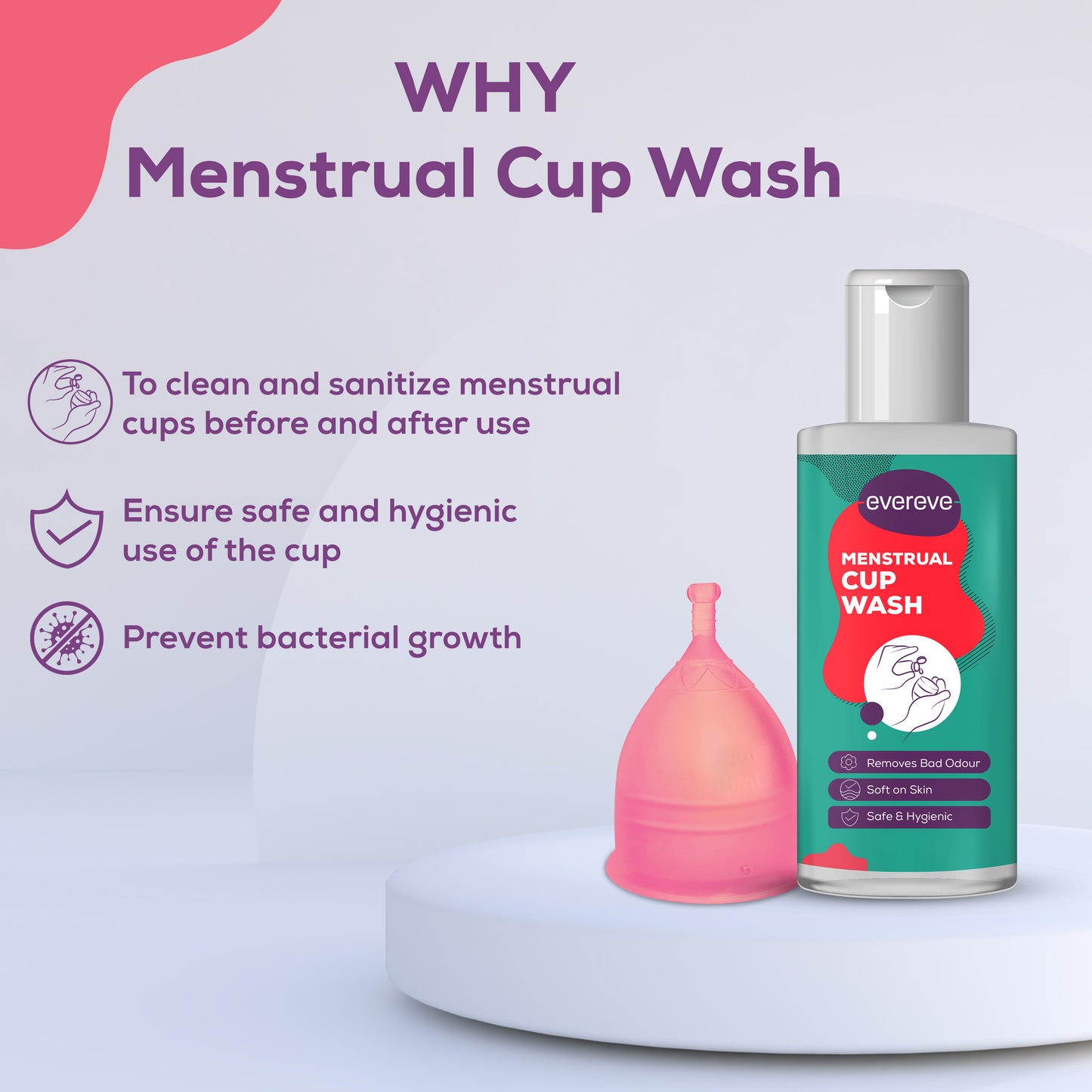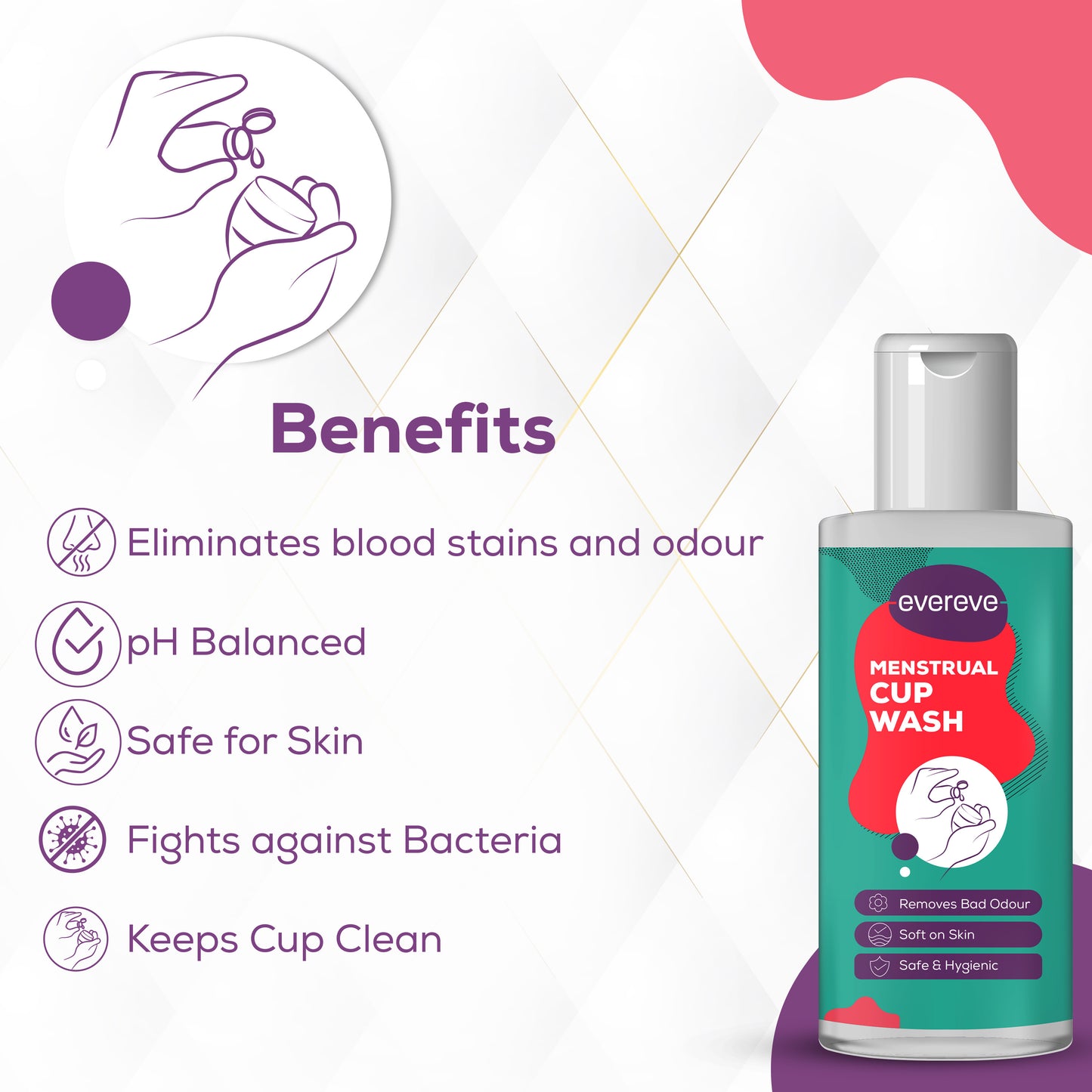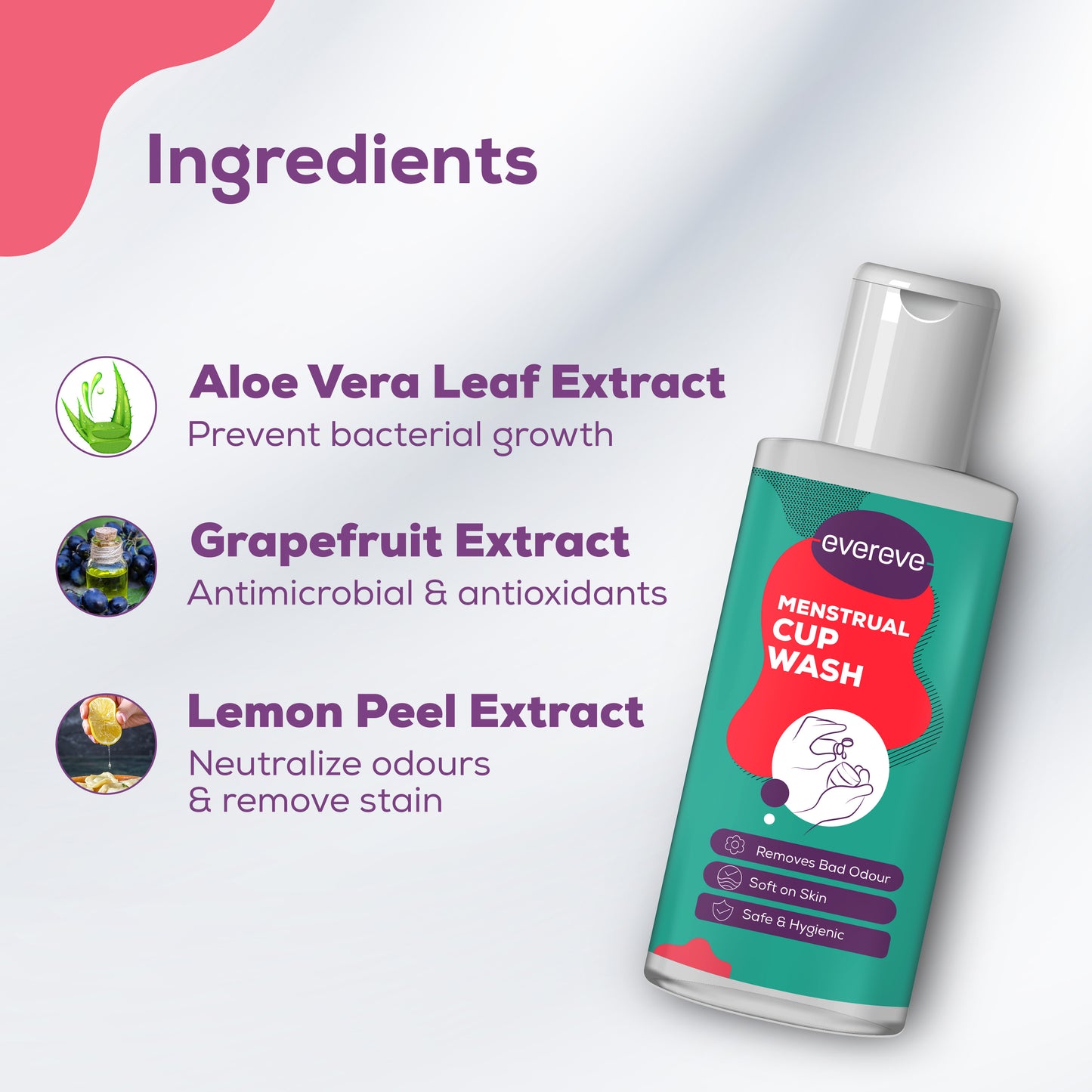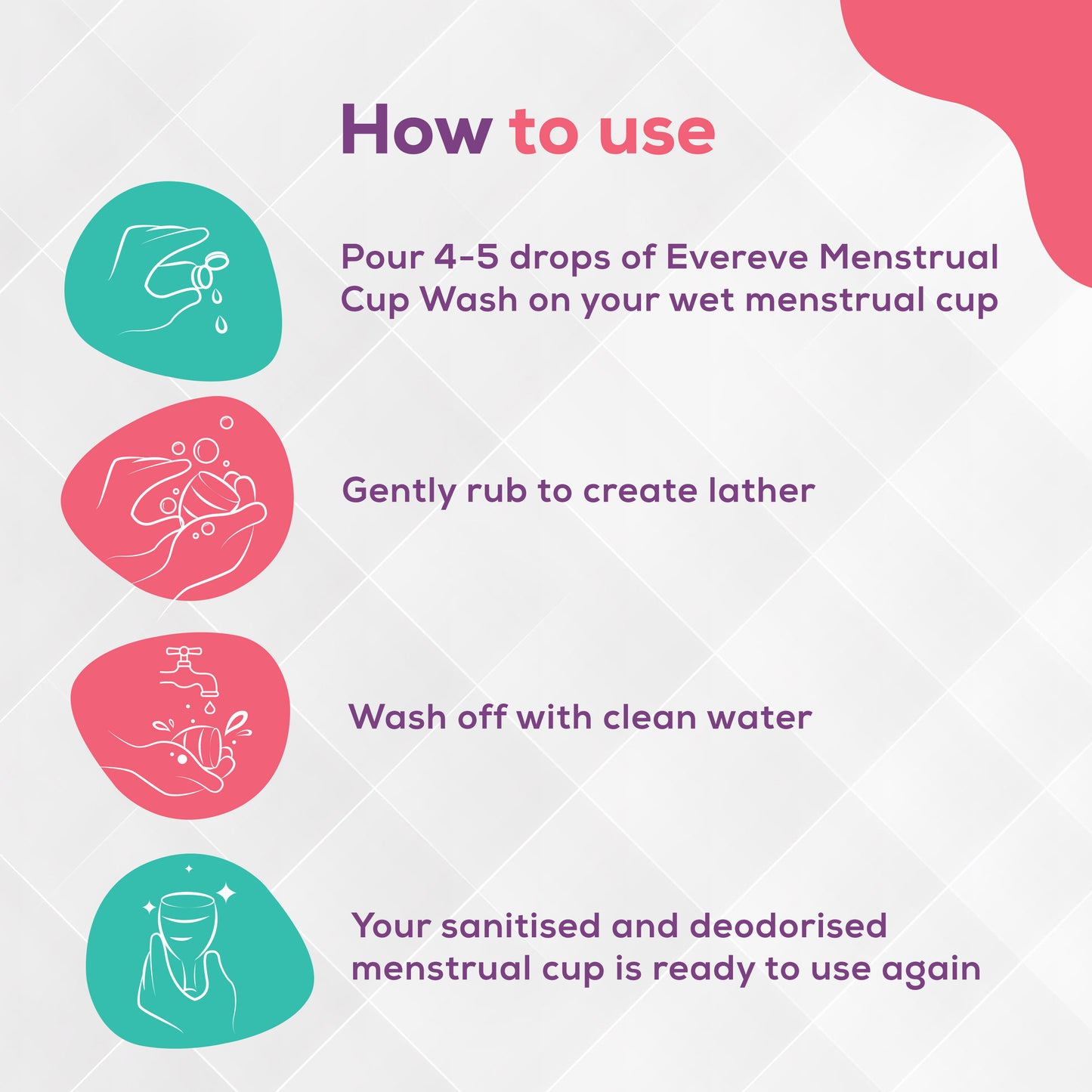 Great product.
I am using this product for my menstural cup, it removes bad odour, it is very safe and hygenic. Should definitely give a try.
Nice one
Hygiene is important for girls so this is what I found most useful on Amazon ,when I use my menstrual cup , it is good in smell and in cleaning as well