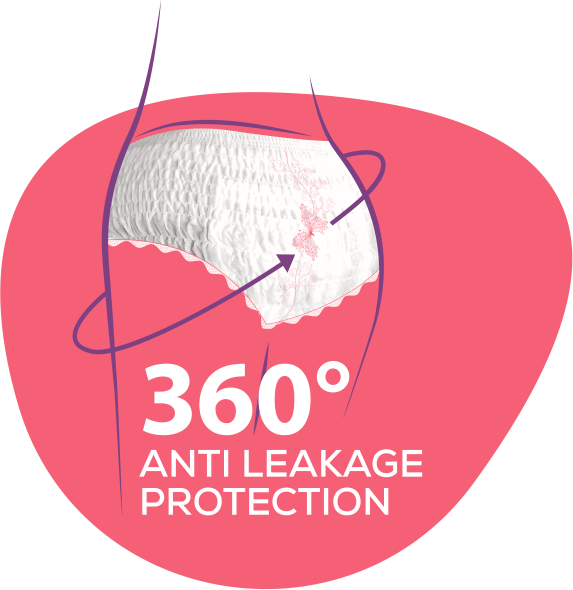 Ultra Absorbent Disposable

Period Panties
#HilegaNahi
Travel Combo Pack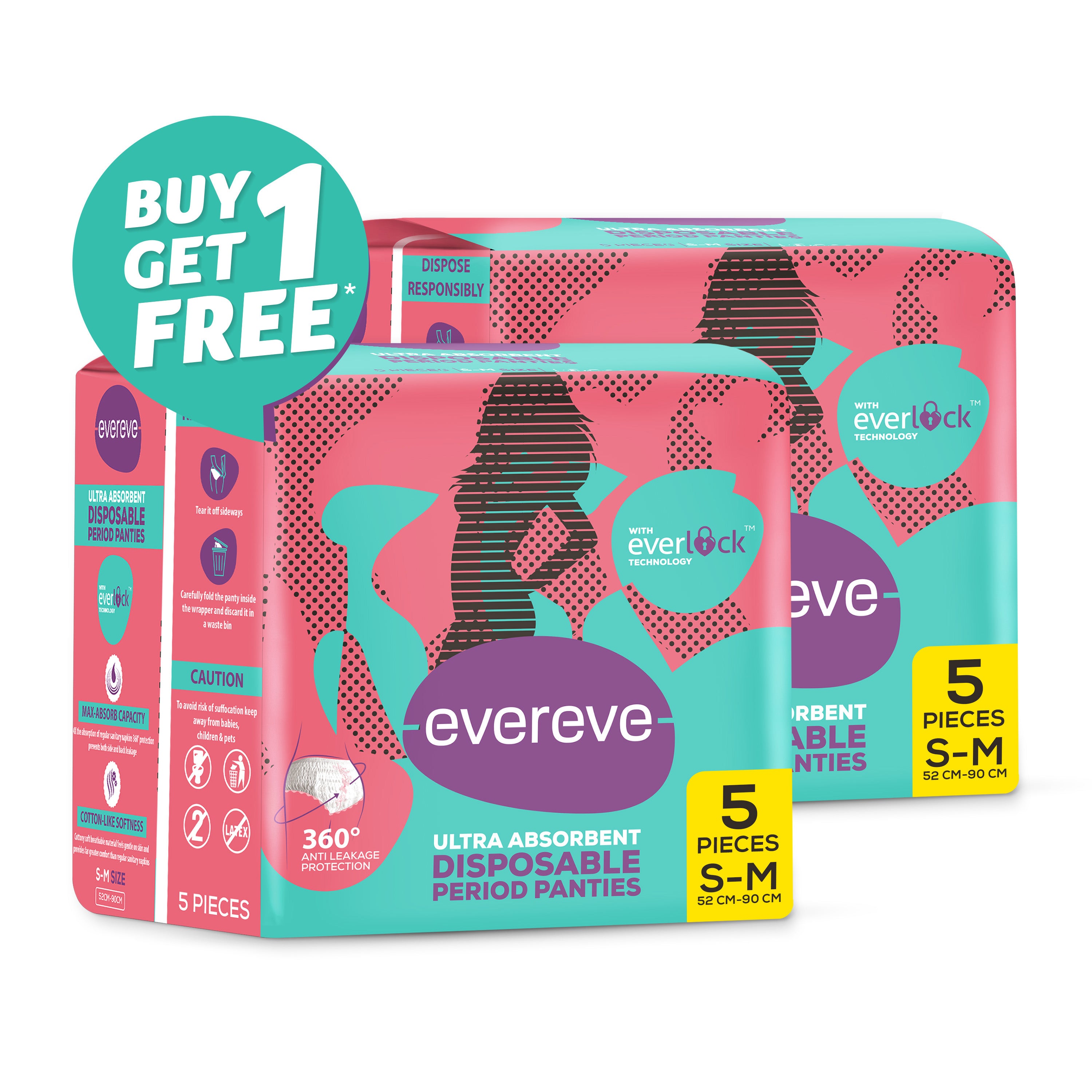 Regular price
Rs. 180.00
Sale price
Rs. 180.00
Unit price
per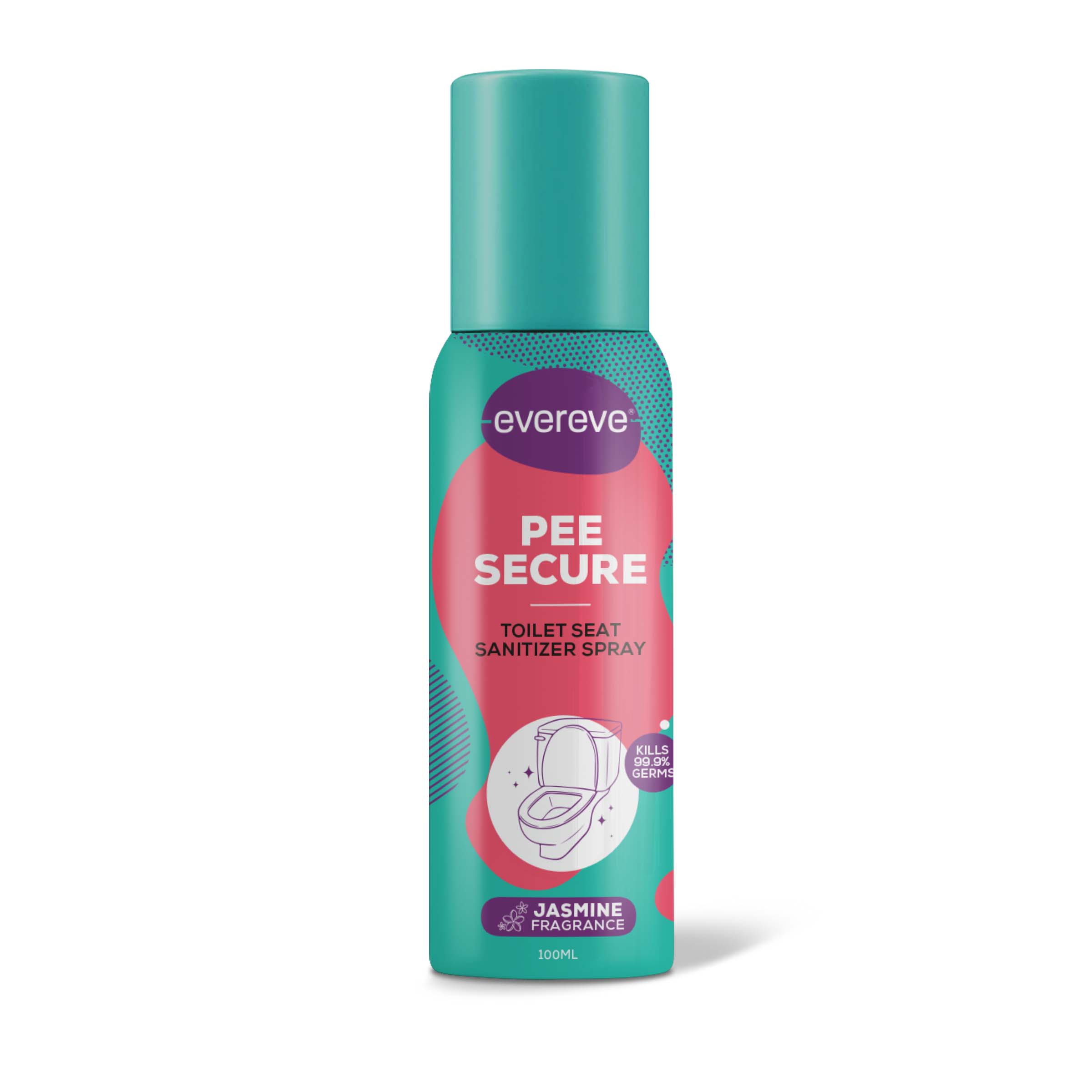 Evereve Pee Secure Jasmine flavour Toilet Seat Sanitizer Spray, 100ml, 1 Pc
Regular price
Rs. 189.00
Sale price
Rs. 106.00
44% off
Unit price
per
Evereve Disposable Paper Toilet Seat Covers, 20's Pack
Regular price
Rs. 175.00
Sale price
Rs. 131.00
25% off
Unit price
per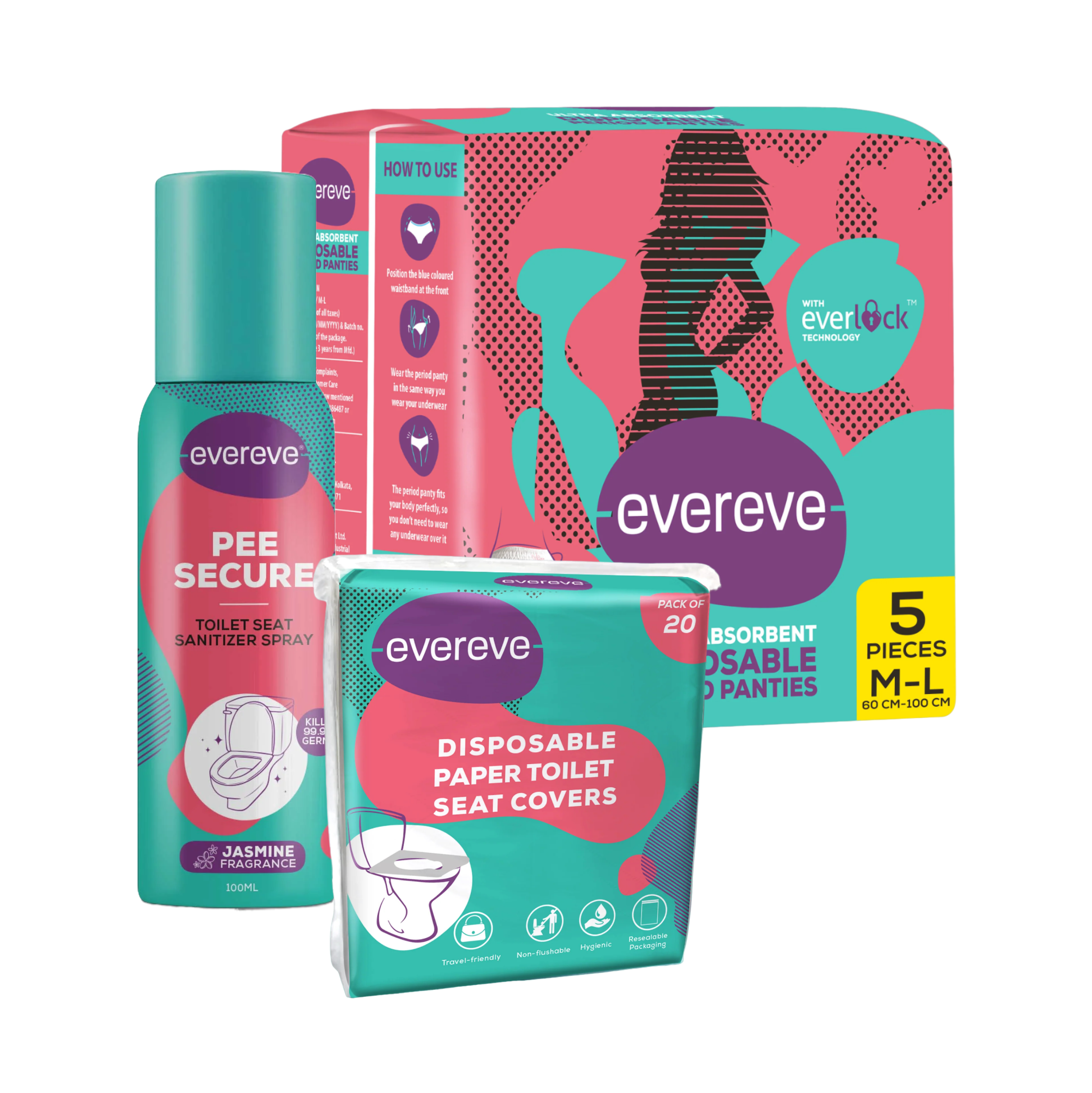 WHAT OUR CUSTOMERS SAY
Very Comfortable
So the first thing I noticed is how amazingly comfy this underwear is. We need all the extra comfort we can get during our period. In addition, they absorb really well and are possibly the best period protection I have ever tried.
Ruchi Verma
Must Order Product
I get heavy days on the second day and no matter how often I change my pad or layer them up they never stop leaking. But ever since I started using the Evereve period panty, it's been a life-saver for me.
Mukta Chopra
Works Great!!
I got this for my daughter who just started her periods, and the flow was very heavy. She had to always worry about when she would have the chance to go to the bathroom at school between classes. Now she wears these and she doesn't have to worry about any leakage through her clothes. I am glad I found this product
Anuradha Mehra
"Put your mind at ease" product
I wasn't sure about shifting from my tried & tested sanitary napkin brand. But I finally decided to go for these after some prodding from my friends. And WOW…are these panties great!

They feel super soft, fit great and can be worn just like regular underwear. The absorbency is amazing, and I can safely say goodbye to wearing multiple pads for safety. This is a great "put your mind at ease" product
Neha Kamble
Incredible product
Super soft, & the protection layer prevents any chances of leakage from the front, back or sides. The size was just right and the feeling of freedom is indescribable. I so happy with my purchase, and I can't believe it took so many years to get a product like this!
Rekha Taneja
Simply Fantastic
I am so happy I found these! I used these during my vacation to Switzerland and was delighted to find that my periods didn't get in the way of my fun at all. I could do everything without worrying about staining, and the comfort was fantastic! I highly recommend this product!
Barkha Dewan
@evereve_periodprotection